Please read our Terms Of Service and Acceptable Use documents by clicking here. They will open in a new window. simply close that window to return to this page.
Purchasing and/or utilizing hosting through RapidsHost indicates acceptance of these policies.
Why Choose RapidHost?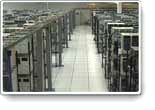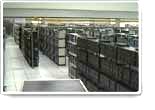 We know that uptime and reliability are important to you, and they are important to us as well. For that reason, we feature:
Guaranteed power supply incorporating battery UPS for short term combined with an onsite diesel generator and sub-station for extended outages.

Colocation facilities that use electronic access security & security guards to protect the equipment.

Multiple & Redundant links to the Internet.

Climate controlled air conditioning.

Electronic security systems.

24 hour a day hardware and network technicians on site.

High speed connections via multiple carriers to prevent downtime.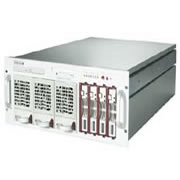 RapidsHost is up to date, fast, and reliable. Our architecture is designed to give you the most consistent, trouble free service at the fastest download speed available.
RapidsHost is designed as, and functions as, a hosting site for webmasters. We rely on your knowledge and expertise to bring you the lowest price possible. Tech support is available to help you through any problems.